More Indian tribes move toward okaying medical marijuana, a North Dakota initiative petition gets its language okayed, and more.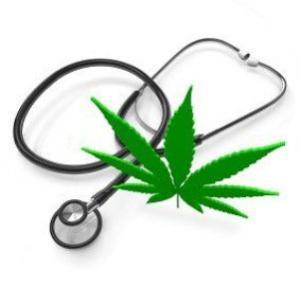 California
Last Wednesday, Los Angeles decided to stop giving tax permits to unlicensed dispensaries. The city council voted to stop giving tax certificates for new medical marijuana dispensaries. In 2013, the city approved Measure D, which banned most dispensaries, but that hasn't stopped them from opening. The city had been issuing tax certificates to them, but the council agreed that it was "insincere" to collect taxes from shops the city was working to shut down. Click on the link for much more detail.
On Tuesday, the Huntington Beach city council voted to keep its ban on dispensaries. The move came as the council denied appeals by four dispensaries challenging the city's eight-year-old ban on the operations. The dispensaries had operated without business permits, and the city had recently obtained temporary injunctions to shut them down.
Nevada
Last Thursday, a Nevada tribe decided to join the medical marijuana industry. The Fort McDermitt Paiute and Shoshone Tribe is planning to open a medical marijuana grow facility for economic development reasons. "Jobs to bring our people out of poverty, to create the jobs that we can better our community," said tribal president Tildon Smart. "And the profits would be used for helping out with programs." The tribe said it plans to start growing next spring.
New York
On Tuesday, the Seneca Nation approved a medical marijuana measure. Tribal members approved a measure clearing the way for the creation of a legal and regulatory framework for medical marijuana operations on the reservation. The vote was 448-364. "A decision on our Nation's path of action on medical cannabis is far from made, but now, having heard from the Seneca people, our discussions and due diligence can begin in earnest," said tribal President Maurice John. "The first step from here is establishing thoughtful regulation for how the Seneca Nation could potentially move forward."
North Dakota
On Monday, medical marijuana initiative petition language was approved. The second time was the charm. Secretary of State Al Jaeger Monday approved petition language for a medical marijuana initiative. He had initially rejected the proposal because of language flaws. The measure would create a system of state-licensed dispensaries and would allow patients to possess up to three ounces. Patients more than 40 miles from a dispensary could grow their own.
[For extensive information about the medical marijuana debate, presented in a neutral format, visit MedicalMarijuana.ProCon.org.]