Medical marijuana bills are moving in Florida and Utah, and new bills are popping up as state legislatures get down to business.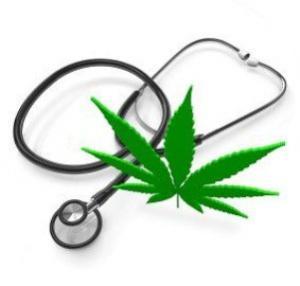 Alabama
Last Thursday, a bill to expand access to CBD cannabis oil was introduced. Rep. Mike Ball (R-Madison County) has introducedHouse Bill 61, which would expand access to CBD beyond a limited study program at the University of Alabama-Birmingham. The new bill would allow parents with a valid recommendation for CBD cannabis oil to possess it in the state.
Delaware
Last Thursday, a bill to allow CBD cannabinoid oil use by kids in school was introduced. Sen. Ernie Lopez (R-Lewes) has filed Senate Bill 181, which would allow authorized caregivers to possess and administer CBD cannabis oil to pupils in school as needed.
Florida
On Tuesday, a medical marijuana bill reemerged. A bill that would allow terminally ill patients to use medical marijuana has come out of hibernation in the House. After months on the sidelines, the bill, House Bill 307, was approved by the House Appropriations Subcommittee on a 9-2 vote. It now needs one more committee vote before heading for the House floor.
Iowa
On Tuesday, a medical marijuana bill was filed. State Rep. Peter Cownie (R-West Des Moines) filed a bill that would make it legal to grow medical marijuana, produce CBD cannabis oil, and create dispensaries. The bill is not yet on the legislative website. Republican lawmakers last year killed similar legislation.
South Dakota
Last Wednesday, a medical marijuana initiative failed to make the ballot. A proposed initiative from New Approach South Dakota has come up short on signatures and will not qualify for the November ballot. The group needed nearly 14,000 valid voter signatures to qualify, but, based on a sampling of 5% of the 16,000 signatures handed it, state officials said only slightly more than half were valid, leaving the group with only 9,000 valid signatures. New Approach South Dakota has 30 days to challenge the findings.
Last Friday, a medical marijuana bill was filed. State Sen. Angie Buhl O'Donnell has filed Senate Bill 167, which would legalize the use of marijuana for medical reasons. The bill was filed one day after the deadline for filing new bills, but lawmakers agreed to waive the rules after state officials rejected a medical marijuana initiative for lack of valid signatures.
Utah
Last Friday, medical marijuana and CBD cannabis oil bills were on the move. Two medical marijuana-related bills are headed for the Senate floor after winning committee votes. Senate Bill 73, filed by Rep. Mark Madsen (R-Saratoga Springs), would allow whole plant medical marijuana, while Senate Bill 89, sponsored by Sen. Evan Vickers (R-Cedar City), would expand on CBD cannabis legislation passed last year.
[For extensive information about the medical marijuana debate, presented in a neutral format, visit MedicalMarijuana.ProCon.org.]